Online bookings are still being taken but with limited availability you may not be able to get a table for the day or the time that you would like. If that is the case please phone us as there may be other options including our marquee, gazebo & garden (weather permitting!).
PLEASE NOTE THAT TABLES CAN ONLY BE RESERVED FOR DINING. We cannot accept reservations for drinks only.
The Folly is quite small and intimate, seating just 35 diners. We do however also have some bookable tables outdoors in our lovely heated marquee, gazebo & garden.
We serve ALL DAY from 12 noon to 8pm (last orders) Wednesday & Thursday, 12 noon to 9pm Friday & Saturday, and 12 noon to 6pm on Sundays.
Please note that last minute online bookings will be allocated to the marquee once the restaurant is full.
To book by phone, please call the restaurant on 01327 354031.
Or to book online for groups of up to 8, please use the booking form lower down this page. For groups of 9 or more, please call us.
Young children are very welcome at any time up to 7pm.
Dogs are welcome with guests dining in the bar area, marquee & gardens.
Please note we require valid credit/debit card details to guarantee all online bookings, and bookings for six guests or more made by phone. Unless we specifically refer to a "refundable deposit", we do NOT charge anything to the card unless there is a "no show", reduction in guest numbers or cancellation for which we have less than 24 hours notice (five days notice required during December). Under such circumstances we reserve the right to make a cancellation charge of £20 per guest to the credit/debit card.
Refundable deposits are credited in full to your account balance on payment.
By making a reservation with us and providing contact details you are "opting in" to our marketing programme. If you do not wish to receive marketing material from ourselves please email the contact address on the email we send you with "Unsubscribe" as the subject.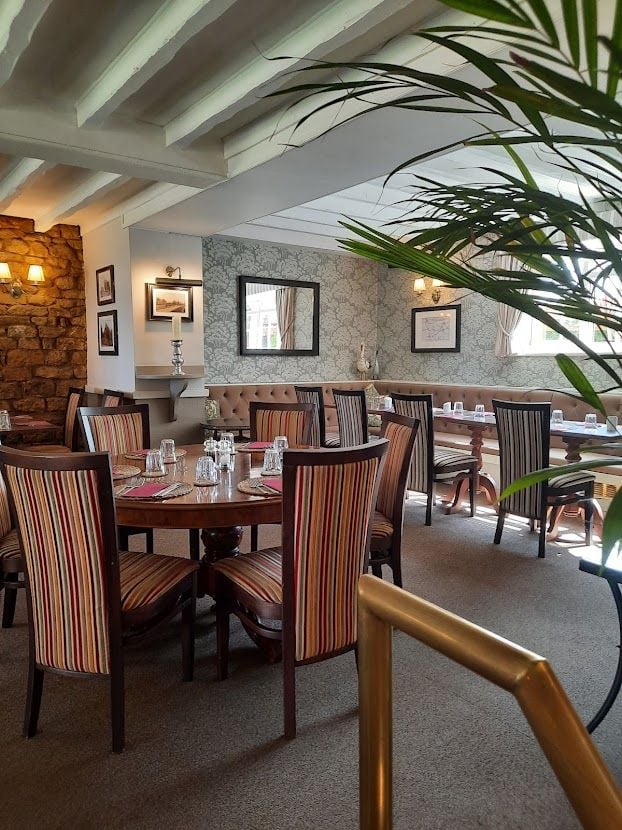 We can only hold your reserved table for 15 minutes from the time booked. Please telephone us if you are running late.
Early tables (arrivals between 5pm and 6pm) may occasionally be rebooked for other diners later on that evening.
Should you wish to remain at the table for longer than two hours please advise the restaurant.
Please do not arrive earlier than your desiganted time as there is no waiting area available.